Poly Delivers Video, Voice, and AI-based Software Solutions to Enhance Virtual Collaboration and Meeting Experience.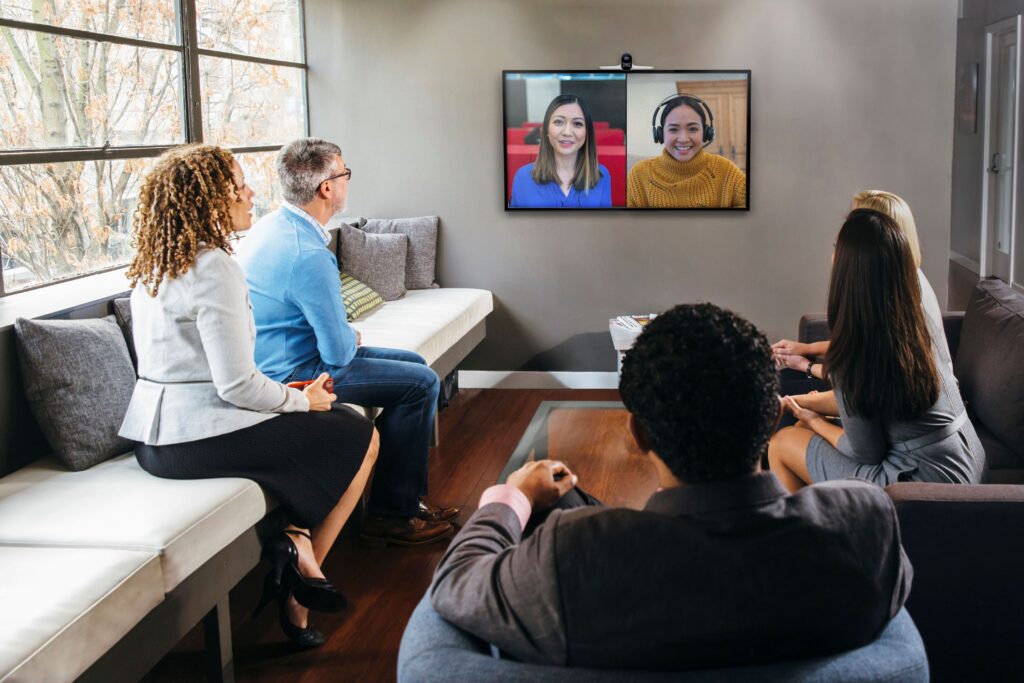 Poly, an HP Inc. (NYSE: HPQ) company, announced new pro-grade audio and video solutions with AI-driven software to bring meetings to life.
"HP is committed to delivering solutions that eliminate the barriers inside and outside the room so you can look and sound your best," said Andy Rhodes, Division President of Hybrid Systems, HP. "We are thrilled to offer the next generation of audio and video technology, enhanced with innovative AI capabilities, so everyone can be seen and heard with total clarity."
Be Seen
As more people return to the office, the Poly Studio X52 all-in-one video bar maximizes the virtual meeting experience in mid-sized meeting spaces. The new Poly DirectorAI smart camera technology offers automated camera framing modes like group, speaker, and person framing. The 4K, 20MP camera ensures clear visibility of every participant, reaching even the farthest corners of the conference room without any image distortion. Updates to the AI-driven software for group and speaker framing capabilities include the new Poly Director AI Perimeter feature and other audio enhancements. The Poly Studio X52 is certified for Google Meet, Microsoft Teams, and Zoom, with pending certification for native support for BlueJeans by Verizon, GoTo, and RingCentral.
The Poly Video OS provides a unified experience across all Poly video conferencing devices. With its latest update, Poly Video OS 4.1 delivers new features and improvements:
For better meeting room experiences with glass walls, Poly DirectorAI Perimeter technology ensures precise participant framing. IT administrators can input room dimensions, allowing AI-powered technology to define parameters accurately and prevent capturing faces beyond glass walls or windows. Additionally, Sound Reflection Reduction minimizes echoes and reverberations caused by glass and hard surfaces.
The Poly Studio E70 smart camera can now connect directly to the Poly G7500 modular video conferencing system using a standard Ethernet cable for flexible room configurations and easier installation. The Ethernet cable can power the Studio E70 camera and extend up to 100 meters.
The Poly TC10 touch control panel now supports meeting control for Microsoft Teams Rooms on Android. It can also function as a room scheduling panel for Microsoft Teams, allowing better visibility into room availability and on-the-spot room reservations. The TC10 control panel is now certified for Microsoft Teams.
Poly Solutions for Large Rooms
The Poly G7500 Modular Video Conferencing System and the Shure Microflex Large Room Bundles deliver a seamless multi-vendor solution for large meeting spaces and have been jointly certified for Microsoft Teams Rooms on Android. Customers now have the option of a tested and certified multi-vendor solution that seamlessly integrates video, compute, and DSP audio solutions, ensuring an optimal Microsoft Teams Rooms experience.
The Poly Studio E70 and HP Mini Conferencing PC have been Zoom-certified for large meeting rooms, offering customers a complete, intelligent solution for Zoom Rooms on Windows. The powerful combination of dual camera sensors and a 12th generation Intel® CoreTM i7 processor enables Zoom Room features, including a Zoom-verified Intelligent Director experience, to deliver more equitable meetings for in-person and remote participants.
Be Heard
The new Poly Voyager Surround 80 UC empowers employees to focus and sound their best with immersive, rich audio and adaptive ANC. It is the first boomless headset certified for Microsoft Teams Open Office due to its outstanding performance in noisy environments. The Bluetooth enterprise headset offers a sleek design for complete comfort, featuring soft ear cushions and an adjustable headband for an ultralight fit. Users can stay in command with up to 21 hours of talk time, convenient on-ear controls, and smart sensors for automatic call answering.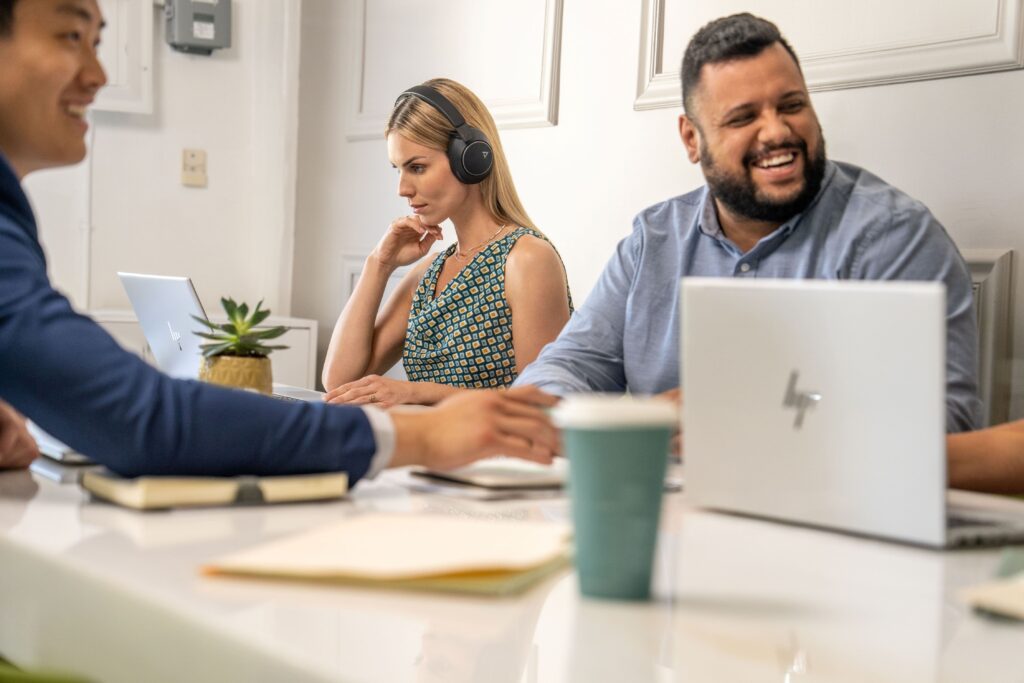 IT Management – Poly Lens
With companies striving to enhance the in-office experience and adapt workspaces to evolving utilization trends, Poly Lens remote device management provides enhanced visibility and insights across company workspaces. IT professionals can remotely monitor, troubleshoot Poly devices, and streamline device management under one platform.
Poly has expanded its growing portfolio of API integration partners with Ubiqisense and Vyopta to deliver insights for customers leveraging the power of Poly Lens on the Poly Studio X30 and Studio X50 video bars.
Ubiqisense provides rich, actionable insights into room occupancy, usage patterns, and footfall across office floors, meeting rooms, open spaces, and shared desks.
Vyopta provides insights on space utilization, UC device monitoring, troubleshooting, and meeting experience analytics.
"Organizations seeking to bridge the gap between on-site, remote, and flexible workers will need tools and technologies designed to meet the challenge," said Amy Loomis, Research VP Future of Work, IDC. "HP | Poly has extensive experience deploying their suite of AI-enabled audio and video solutions, which offer an immersive collaboration experience for end users."
Pricing and Availability
The Poly Studio X52 is expected to be available worldwide in late Summer for a starting price of $4,300.
The Poly Video OS 4.1 is expected to be available worldwide across the Poly Studio X Series of video bars and the Poly G7500 modular video conferencing systems in late Summer.
The Poly Studio E70, featuring Zoom's Intelligent Director on Windows, is expected to be available worldwide in October 2023.
The Poly Voyager Surround 80 is expected to be available worldwide in August for a starting price of $449.95.
The Poly Lens App is currently available worldwide.