BAPS Hindu Mandir in Abu Dhabi creates virtual reality experience for temple visitors with high-capacity and secure Wi-Fi solution from HPE Aruba Networking.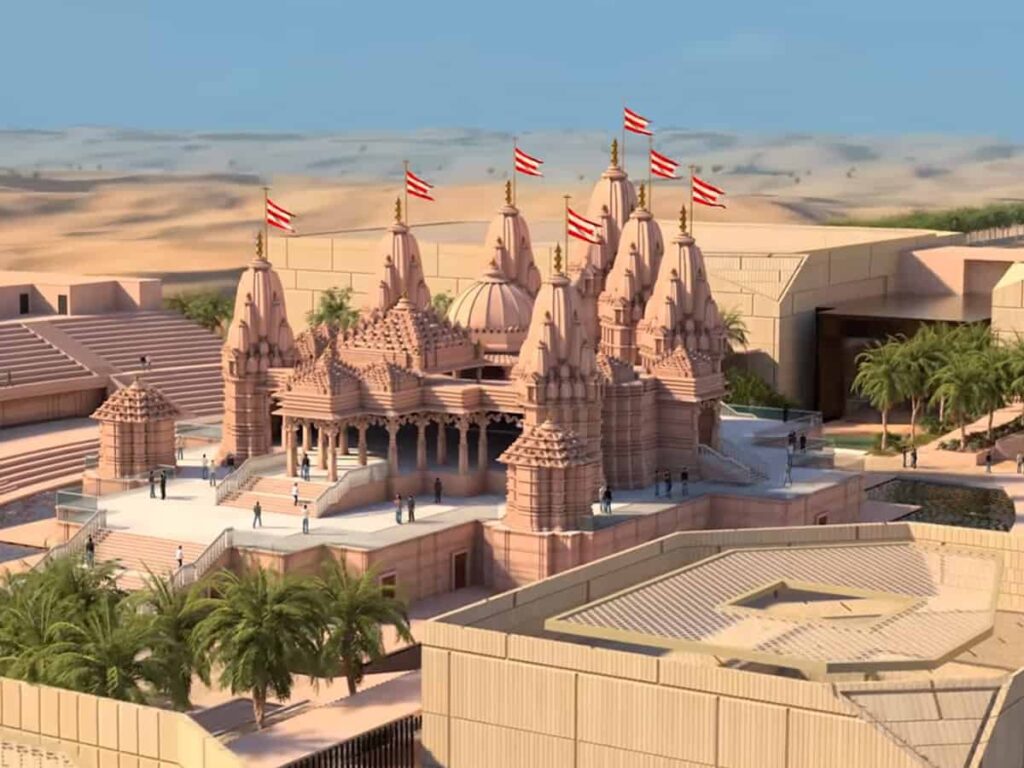 Hewlett Packard Enterprise (NYSE: HPE) today announced the BAPS Hindu Mandir Abu Dhabi, the first traditional Hindu stone temple (mandir) to be built in the Middle East, has selected HPE to create a one-of-a-kind digital experience for visitors of the mandir, enabled through a comprehensive HPE Aruba Networking Wi-Fi solution.
The BAPS Hindu Mandir Abu Dhabi will use the HPE Aruba Networking Central cloud network management platform to simplify operations, leveraging artificial intelligence for IT operations (AIOps) to reduce manual tasks when managing the HPE Aruba Networking Wi-Fi 6E access points (APs).
The BAPS Hindu Mandir Abu Dhabi is currently under construction, being built by the Hindu organization Bochasanwasi Akshar Purushottam Swaminarayan Sanstha (BAPS). Formed in 1905, BAPS has more than 1,200 mandirs worldwide, offering devotees a dedicated environment to foster culture and development and a place for transmission of the group's values and their incorporation into daily life. The BAPS Hindu Mandir Abu Dhabi will also provide free Wi-Fi access for visitors of BAPS Charities, a separate non-profit aid organization that provides food and education services, for example language, art and music courses, to those in need.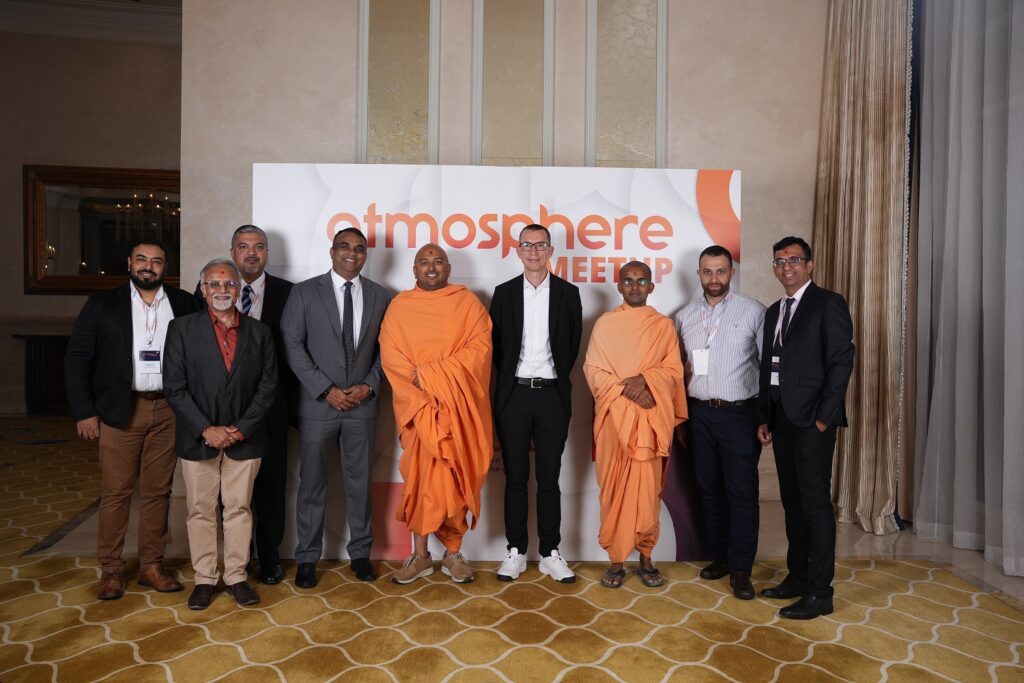 Officially announced in 2015, the BAPS Mandir Abu Dhabi will be one of 45 shikharbaddha mandirs, the traditional Hindu temples, and the first of its kind in the Middle East. As part of its unique digital experience, the temple has created an app that will provide virtual reality (VR) tours of temples and other information about the BAPS Hindu Mandir Abu Dhabi, intended to enhance the cultural and spiritual experiences of its visitors.
"In today's world, technology has deeply influenced fundamental aspects of human life and we believe that it is here for us to enhance human experiences – including religious and spiritual ones, " said Sadhu Aksharatitdas at BAPS Hindu Mandir Abu Dhabi. "In our endeavours to create these kind of experiences partners like HPE Aruba Networking are key to helping us to continuously innovate and connect with each and everyone – keeping technology in the service of humanity and with human experience at the forefront."
With several thousand people expected to visit the temple per day, the BAPS Hindu Mandir Abu Dhabi prioritizes the security of its network and the safety of its users. Using HPE Aruba Networking Central, the temple's IT team will have granular control over the network, access policies and full visibility of the network users. HPE Aruba Networking Central's abilities to monitor, alert and troubleshoot issues will also help the temple ensure the digital safety of the visitors and create new services.
"While every customer we work with is special in its own way, the BAPS Hindu Mandir is unique case with the main focus of the project being the cultural and spiritual experience instead of business outcomes," said Zeeshan Hadi, Country Manager Aruba UAE & Africa, HPE Aruba Networking. "We are honored to support the BAPS Hindu Mandir Abu Dhabi realizing their vision of an oasis of harmony in the UAE, promoting mutual respect and peaceful coexistence in the region. Inclusion, appreciation, and connectedness – values we share with BAPS Hindu Mandir – were key in envisioning the experience the BAPS Hindu Mandir Abu Dhabi aims to offer visitors, with HPE Aruba Networking technology as an enabler to bring people together, strengthen human connections and create better mutual understanding."