Company has completed a new local Blade and Vane service center for gas turbines at its Dammam facility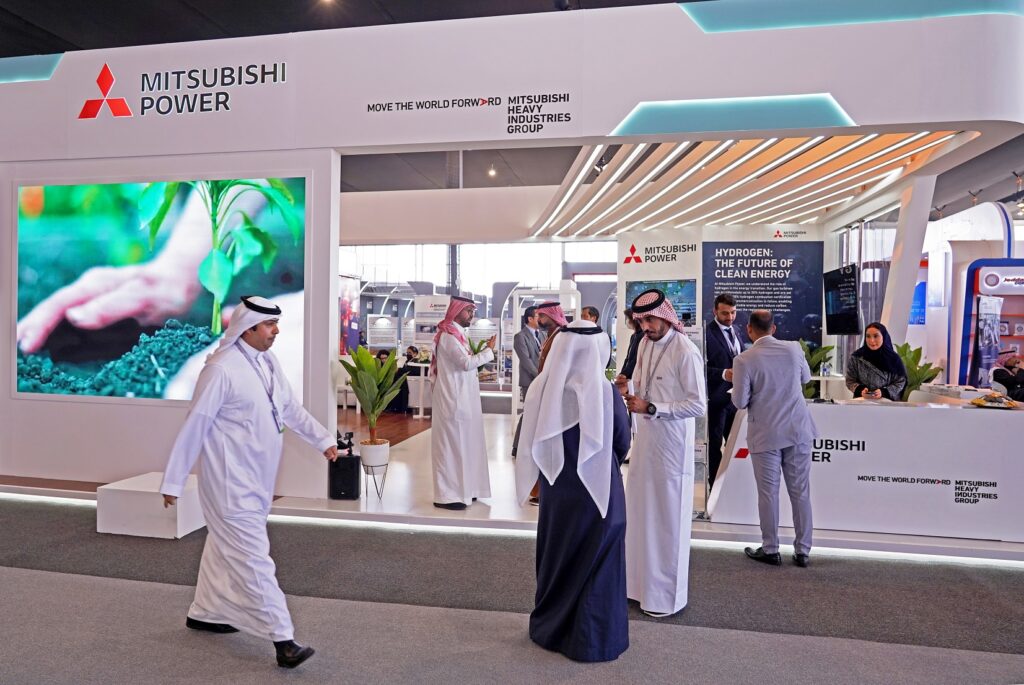 Mitsubishi Power, a power solutions brand of Mitsubishi Heavy Industries (MHI), recently demonstrated its commitment to supporting the Kingdom of Saudi Arabia's clean energy infrastructure and boosting national talent within the energy sector, at this year's Saudi Aramco In-Kingdom Total Value Add (iktva) Forum.
Participating as a Platinum Sponsor, Mitsubishi Power is showcasing the company's advanced energy transition technology solutions and processes as well as its progress in localizing the energy value chain.
High-level delegation
The company's participation featured a senior international delegation headed by Kentaro Hosomi, Executive VP, Chief Regional Officer, Europe, Middle East & Africa, Mitsubishi Heavy Industries, who spoke on a high-level executive panel along with Saudi Aramco representatives and key industry leaders, titled "Carbon Capture & Energy Storage" in the Sustainability Pavilion.
Regional executives will also be in attendance and Mitsubishi Power Saudi Arabia's team, which features a growing number of talented Saudis in leadership positions, including its recently appointed CEO, Adel Al-Juraid.
This comes as part of the Mitsubishi Power National Program launched by the company in 2019 to prioritize the development of local talent and expand industrial facilities and capabilities in Dammam to serve Saudi Arabia and the region.
Training and development programmes
As a result of deploying several training and development programmes structured as a blend of classroom and on-the-job training, both in Saudi Arabia and in Japan, the company has successfully achieved a 54% Saudization rate to date.
In line with its ongoing localization plans, Mitsubishi Power completed a new local Blade and Vane service center, which is managed by Saudi nationals, and will result in time and cost efficiencies for Saudi Aramco and other customers.
"Mitsubishi Power is committed to collaborate with our partners in the Kingdom to empower the country's sustainable progress. I am especially honored to support this ambition with Mitsubishi Power's industry-leading energy technology solutions, grounded in our strong localization drive that leverages a century of global engineering innovation," asserted Al-Juraid.
Rich heritage
With a rich heritage in Saudi Arabia spanning over fifty years, Mitsubishi Power works with key energy stakeholders including the Ministry of Energy, Saudi Aramco, the Saudi Electricity Company (SEC), and the Saline Water Conversion Corporation (SWCC). The company began operations in Saudi Arabia with its first supply of boilers to Aramco in Abqaiq and has since been active in power projects with major utilities and industrial companies in the Kingdom.
At iktva, the company showcased its pioneering breakthrough power generation and decarbonization technologies to the MENA region and globally. Alongside supporting its customers realize their carbon neutral goals, MHI has announced its vision to achieve carbon neutrality by 2040 across its operations.
Want to stay updated on the latest industry news and trends? Subscribe today to receive your monthly news highlights directly in your inbox!