The Institute of Foundation Models will serve as a hub for scientists and experts to grow AI development in the UAE and the region.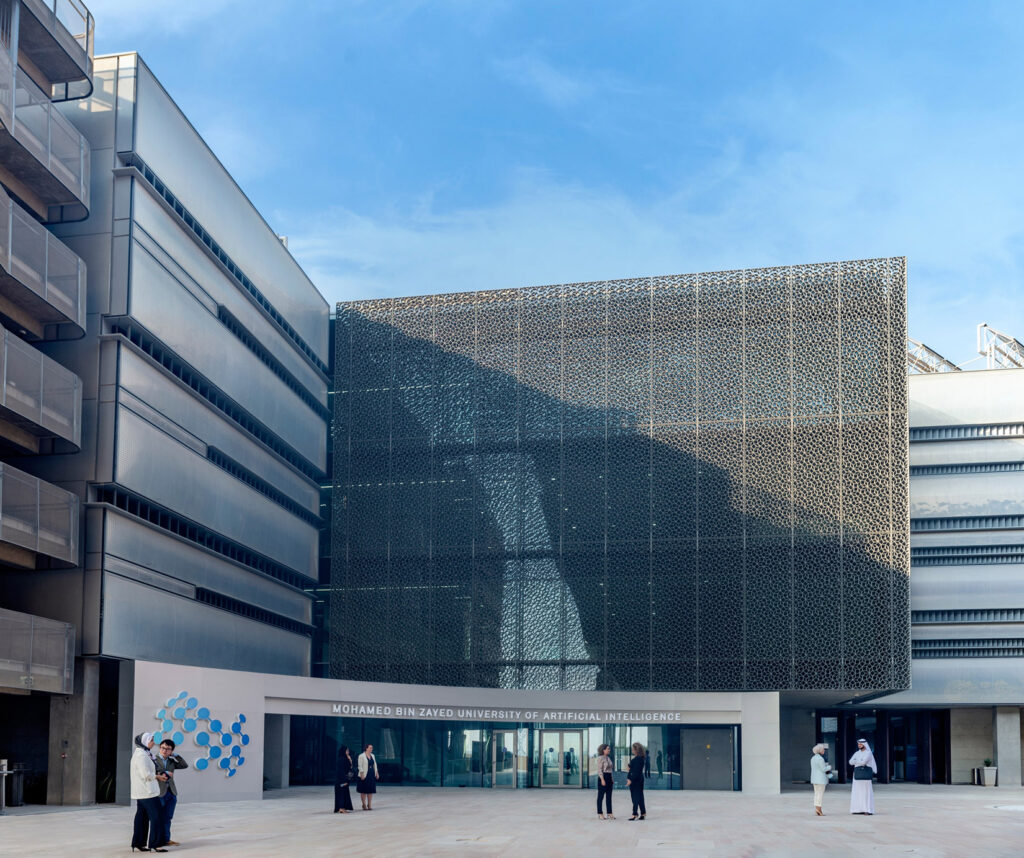 Mohamed bin Zayed University of Artificial Intelligence (MBZUAI) – the world's first graduate-level research institution dedicated to the study of artificial intelligence (AI), has launched the Institute of Foundation Models, aimed at building, understanding, using, and managing risk related to advanced base models.
Established to respond to the burgeoning demand for the development of transformative AI, the institute will further cement the UAE's position of leadership in generative AI (GenAI) through academic research that can be used for multiple applications. Its mandate is to advance research, nurture the next generation of AI builders, and drive a transformative contribution to the local knowledge-driven economy.
The institute will attract top AI scientists, innovators, and experts to develop large-scale, reusable, accessible, and affordable AI models. Foundational models are the culmination of many years of work, complexities and expertise and will have the capacity to be adapted to a wide range of specialized downstream applications that are sustainable for an increasing number of sectors and industries. 
MBZUAI President and University Professor, Eric Xing, said, "Our mission is to bring academic research to the forefront of AI development. This institute will be the hub of activity for fundamental research in areas we have pioneered, with the ability to focus those energies now into powerful models that can be used in industries dedicated to healthcare, climate change, and sustainability. The options are endless, and we look forward to partnering with others in this area."
The institute will focus on the development of multi-modal foundation models offering multiple capabilities such as language, audio, and vision capable of social media content analysis, content moderation, optical character recognition (OCR), and product analysis. Further investigation into foundation models such as the large language model (LLM) underlying the ChatGPTs and transformers pre-trained on biological data for tools like AlphaFold2 will be a research focus.
As a university dedicated to AI with five departments specializing in computer science (CS), computer vision (CV), machine learning (ML), natural language processing (NLP), and robotics, MBZUAI possesses a unique, cross-disciplinary research environment that makes it ideally placed to lead foundation model research, and its Masdar City campus will be the home of the new institute.
MBZUAI has already received global attention for its research in LLMs, including Jais, the world's most advanced open-source Arabic LLM model, which was launched in August with G42's Core42, and Cerebras Systems, for its involvement with Meta's Llama 2, and for the open-source chatbot Vicuna. Delivering exceptional output with a sustainable footprint, Vicuna has been downloaded more than three million times to date.
In the four years since its establishment, MBZUAI's prodigious research output has elevated the university into the top 20 institutions globally according to the latest CSRankings (computer science rankings) in AI, CV, ML, NLP, and robotics, alongside institutions such as MIT, the University of California, Berkeley, ETH Zurich, Nanjing University, and the University of Washington. Further cementing its position at the forefront of international AI research, MBZUAI faculty and students have presented more than 1100 conference papers since 2020 and published more than 1500 articles.
The university also recently welcomed its fourth cohort of students, drawn from more than 34 nationalities, and earlier this year, its fourth cohort of MBZUAI Executive Program (MEP), as it continues to develop a pipeline of skilled and knowledgeable AI talent and leaders to enrich the UAE's burgeoning tech ecosystem.