Middle East healthcare, Demand for healthcare services forecast to become 6% of the UAE's GDP by 2026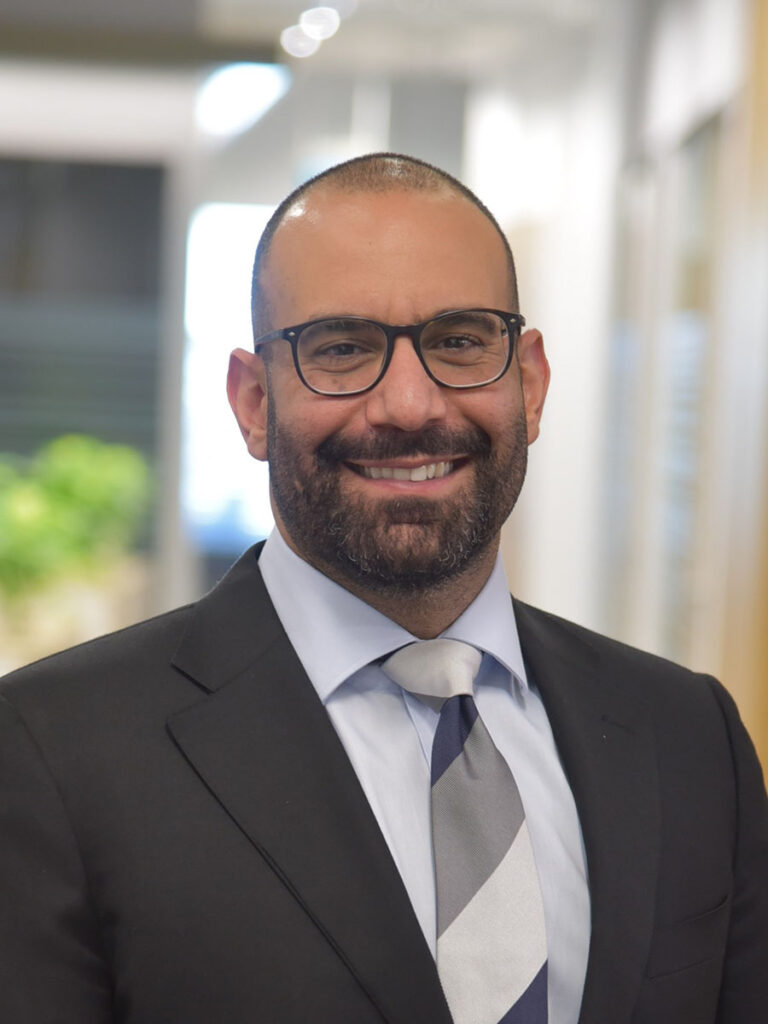 Nothing drives innovation like the need for change. That is why we are seeing a surge of new business launches related to the healthcare sector and a massive surge in investment; things are changing and changing fast, asserts Hamid Dean Refai, General Manager, WebOps Global.
Taking the UAE as an example, the country is dealing with a scenario of shifting demographics, a high dependency on a foreign healthcare workforce, one of the world's highest prevalence of lifestyle related diseases, Covid-induced patient preference shifts in how they would like to receive services, and increased access to care due to the introduction of mandatory health insurance. Not to mention a steadily increasing number of hospitals on every street corner.
On some levels, we can say the changes we are experiencing are normal growing pains commonly seen by other countries as their healthcare sector organically matures to meet the needs of their populations.
However, with the demand for healthcare services forecast to become 6% of the UAE's GDP by 2026 and insurance premiums rising faster than inflation at 8%, the need to fast-forward change with innovative ways to improve the system is now pressing.
Region-specific issues
There are some region-specific issues where actions are being taken to at least manage the situation. Take for instance, the crisis with lifestyle-related diseases.
According to the International Journal of Health Sciences, the prevalence of obesity among adults has steadily increased since the 1980's to be over 30% for all GCC countries. To combat this the UAE has put together new regulations to promote healthy eating starting from childhood by banning a list of unhealthy foods in school canteens.
Then there is the diabetes crisis where, according to the World Health Organisation (WHO), the top five countries with the highest prevalence rates of diabetes are all in the GCC.
This has led to localisation efforts and partnerships such as the 2021 MoU signed between US diabetes leader Eli Lilly and AJA Pharma (the pharmaceutical arm of Saudi Chemical Company Holding) for the manufacture of insulin in the Kingdom. The partnership aims to make strides in nationalising a large workforce within KSA while operating clinical trials in support of the battle against the disease.
Inviting environment
It is clear that the visionary leadership of the UAE and KSA are working to create an inviting environment for innovation. Artificial Intelligence, telehealth, digital health, robotics, and advanced analytics are just some of the technology trends that are being welcomed and will transform the healthcare sector moving forward, both setting and inviting investment trends.
WebOps started in 2006 during a similar scenario where change was needed and required innovation – ensuring that the right medical product gets to the right patient at the right time. The healthcare and medical device supply chain is rather unique and complex. It demands precision, not only to control costs, but because it directly impacts a patient's life and the care they receive.
Every activity in a medical device company's supply chain, from an assembly line to a physician's fingertips, needs to be accurate and error-free. Every step impacts overall cost, service efficiency, and patient outcomes.
Software focus
WebOps software focus is on digitally transforming inventory management and operational workflows; tackling the efficiency pain points by creating a platform that helps medical teams treat patients, reduce costs, and ultimately increase patient experience.
With the arrival of Covid-19 in 2020 and the huge impact it had on all industries, it also pushed healthcare organizations further opportunities to shine and innovate. Over the past two years, WebOps formed new partnerships and developed multiple next generation software offerings that help its clients navigate the current market complexities while ensuring patient care is improved and overall healthcare costs were reduced.
As of today, WebOps offerings has been adopted by the likes of Stryker, Johnson & Johnson, Smith & Nephew, Rutgers Dental, and Corin Group. In March this year, we hit a major milestone of nine million surgeries managed – one could say that is nine million lives touched.
Of course, WebOps are extremely proud of this achievement, but more than that it goes to show how the need to change can drive innovation through technologies that will bring forward the future of healthcare, to today.
Want to stay updated on the latest industry news and trends? Subscribe today to receive your monthly news highlights directly in your inbox!