The 13th edition of the GPCA Supply Chain Conference concluded in Dubai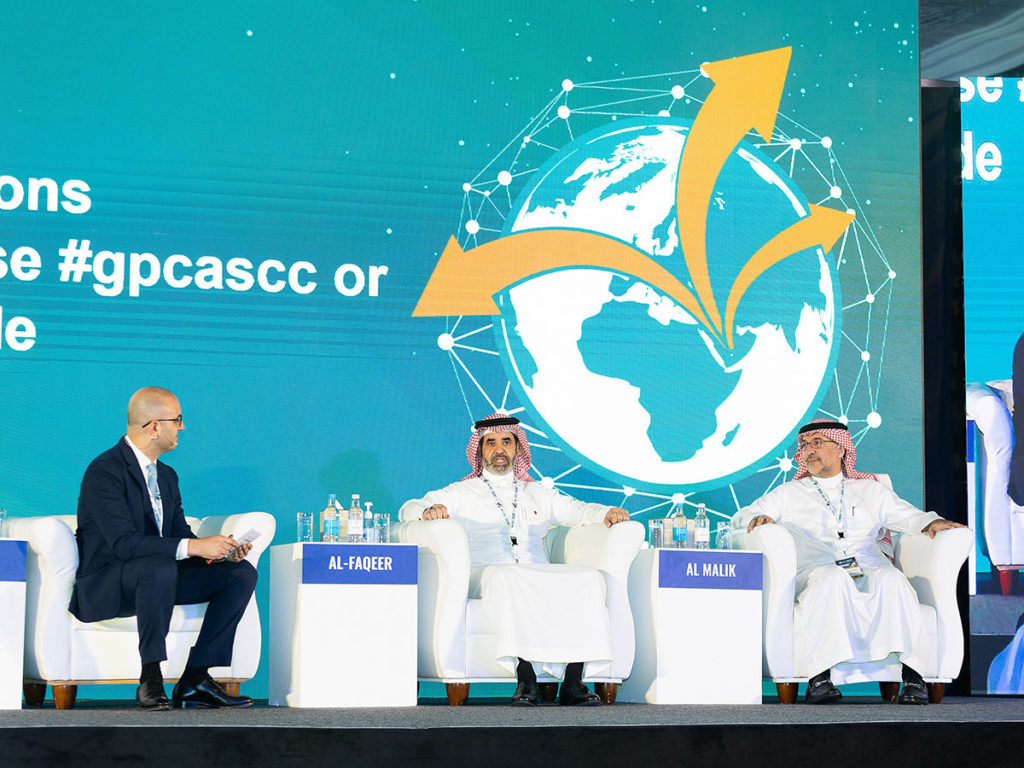 The supply chain of the future would need to be more sustainable and resilient in order to prepare for and mitigate future disruptions, agreed speakers at the recently concluded 13th Gulf Petrochemicals and Chemicals Association (GPCA) Supply Chain Conference in Dubai.
The onset of the pandemic at the start of 2020, the threat of climate change since the beginning of the century and now the Russia-Ukraine conflict have sent shockwaves across global supply chains and threatened to transform existing logistics models, compelling business leaders to take heed and adopt new ways of thinking. This was the main takeaway from this week's GPCA event.
"The crisis brought on by the pandemic forced companies to shift their focus to innovation and restructuring efforts, to ensure business continuity by building resilience and agility," noted Saleh Al-Suwaiti, CEO, FAHSS-TUV, and Chairman, GPCA Supply Chain Committee, in his welcome address on day one.
Future-proofing supply chains
Al-Suwaiti set the tone for the discussion which saw 29 leading industry experts share their insights as part of the event's theme 'Future-proofing supply chains: The time is now'. During the event's first of its kind executive panel, Dr. Bashar Al Malik, CEO, Saudi Railway Company (SAR), and Dr. Faisal Al-Faqeer, CEO, Sadara Chemical Company, pointed to the importance of ensuring supply chain reliability and putting a robust, multi-modal transportation system in place.
"As we transition forward from two years of disruptions, we find that knowledge capital is what will drive successful businesses. The petrochemical industry stands much to gain through improved, sector-wide collaboration," remarked Esam Khoori, Executive Director, Container Terminals, DP World UAE.
Presentations on day two continued to put emphasis on the need for sustainability across chemical supply chains. In his welcome address, Aslam Moola, Commercial and Business Development Director, Vopak Middle East, and Vice-Chairman, GPCA Supply Chain Committee, praised new energy storage and transport solutions, such as the GCC Rail, for making transformational changes to the supply chain and logistics in the region.
Facilitating intra-GCC trade
Mutlaq Bin Saad Al-Mutlaq, Director, GCC Custom Union, delivered the keynote address on the last day of the conference. He began by outlining the opportunities to facilitate intra-GCC trade within the framework of the GCC Customs Union.
"Chemical supply chains are operating in an increasingly complex landscape disrupted by global forces beyond the chemical industry's control. From geopolitical tensions to the impact of the still ongoing COVID-19 pandemic, rising global trade protectionism and nearshoring by numerous countries across the world, supply chain leaders are facing a challenging task," commented Dr. Abdulwahab Al Sadoun, Secretary General GPCA.
Want to stay updated on the latest industry news and trends? Subscribe today to receive your monthly news highlights directly in your inbox!