Logistics Gulf News hosted the "Landmarks in Logistics Summit," to be held on the 6th of September this year in Jeddah, Kingdom of Saudi Arabia.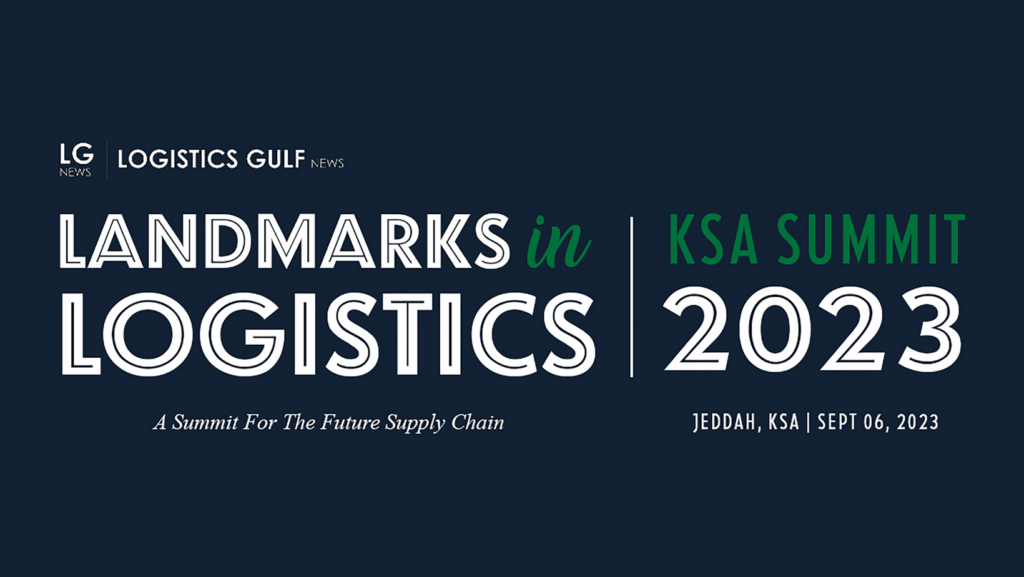 Aligning with the Kingdom's commitment to huge changes in the logistics industry as a support for its Vision 2030 program, the "Landmarks in Logistics Summit' will be held to discuss the country's logistics and supply chain landmarks, infrastructure, road ahead and measures being taken to thrive Saudi Arabia as a logistics hub regionally and globally.
Logistics is an important pillar for the transition to an economy that is less reliant on oil, transforming the country into a logistics hub that connects the rest of the world with the GCC region. Industry experts opine country is adopting new technologies to upgrade its supply chain system in practice.
As the principal gateway to Mecca, Jeddah is a key, fast-growing hub for the Kingdom of Saudi Arabia and for the rest of the Middle East. Ongoing major infrastructure, logistics, and transportation projects show that Jeddah is committed to achieving the Saudi Vision 2030 goals.

Analysing the various logistics and transportation projects in the pipeline in Jeddah, the 'Landmark in Logistics Summit' will bring industry leaders and experts together to discuss the Kingdom's mission to transform the country into a logistics hub with world-class infrastructure.
Key topics that will be discussed at the Landmarks in Logistics Summit include:
Demands on the Supply Chain: How to Maintain the Supply-Demand Equilibrium
E-Commerce: Energising the retail sector with a streamlined delivery process
Freezones: Enablers and Engines of the Growth of the National Economy
Warehousing: The new evolving trends and technologies
Automation: Enhancing logistics efficiency through technologies and the cloud
To join Logistics Gulf News' Landmarks in Logistics Summit, Jeddah-KSA 2023, as a sponsor or partner, contact Kevin Vaz at info@logisticsgulfnews.com.

For all other queries, including speaking opportunities and attendance enquiries, please email Saee Joshi at editor@logisticsgulfnews.com.
Click here to visit the summit website for the pre-registration form and all other details.