Emphasis on collective leadership approaches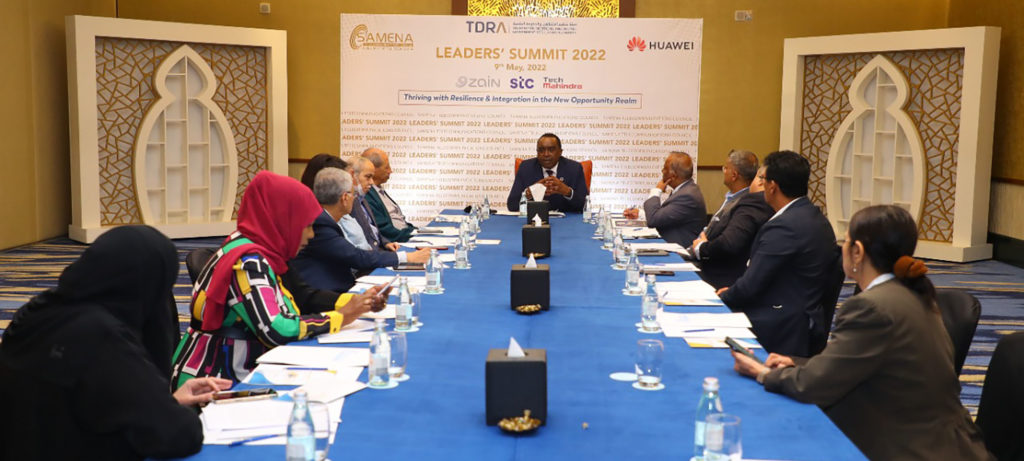 The SAMENA Telecommunications Council's annual congregation of Telecoms and multi-industry leaders, 'Leaders' Summit 2022' recently opened with keynotes and visions statements from HE Majed Al Mesmar, Director General, UAE's Telecommunications and Digital Government Regulatory Authority (TDRA) and the Chief Patron of the Leaders' Summit 2022; Houlin Zhao, Secretary-General, ITU; Eng. Olayan AlWetaid, CEO, stc Group (Saudi Telecommunications Company), Saudi Arabia; Bocar BA, CEO, SAMENA Council, as well as leading private sector members including Steven Yi, President, Huawei Middle East and Africa.
HH Sheikh Nahyan Bin Mubarak Al Nahyan, UAE Minister of Tolerance & Coexistence and Guest of Honour, delivered an encouraging message to industry leaders at the Summit, continuing the years-long legacy of inspiring the industry with his messages and drawing focus on imperatives for future planning for creating the new digital life.
"When we started measuring Internet use in 2005, it stood at 16%. In 2022, global Internet use by individuals stands at 63%. The numbers speak for themselves and show the tremendous progress we have made in connecting the unconnected," Zhao remarked.
"We must address Telecom Operators' issues, ranging from cross-border data flow enablement to overcoming signal interference especially on coastal areas, which impact 5G planning and the region's aspirations for becoming the IoT hub. We also must rethink taxation in the industry, and financing and funding of ICT infrastructure development in new light," concluded Bocar.
Want to stay updated on the latest industry news and trends? Subscribe today to receive your monthly news highlights directly in your inbox!