Ms. Rita Huang, Founder and CEO of iMile Delivery Service LLC, discussed her success story with Logistics Gulf News, uncovering how iMile has become instrumental in connecting Chinese retailers with regional, global emerging growth markets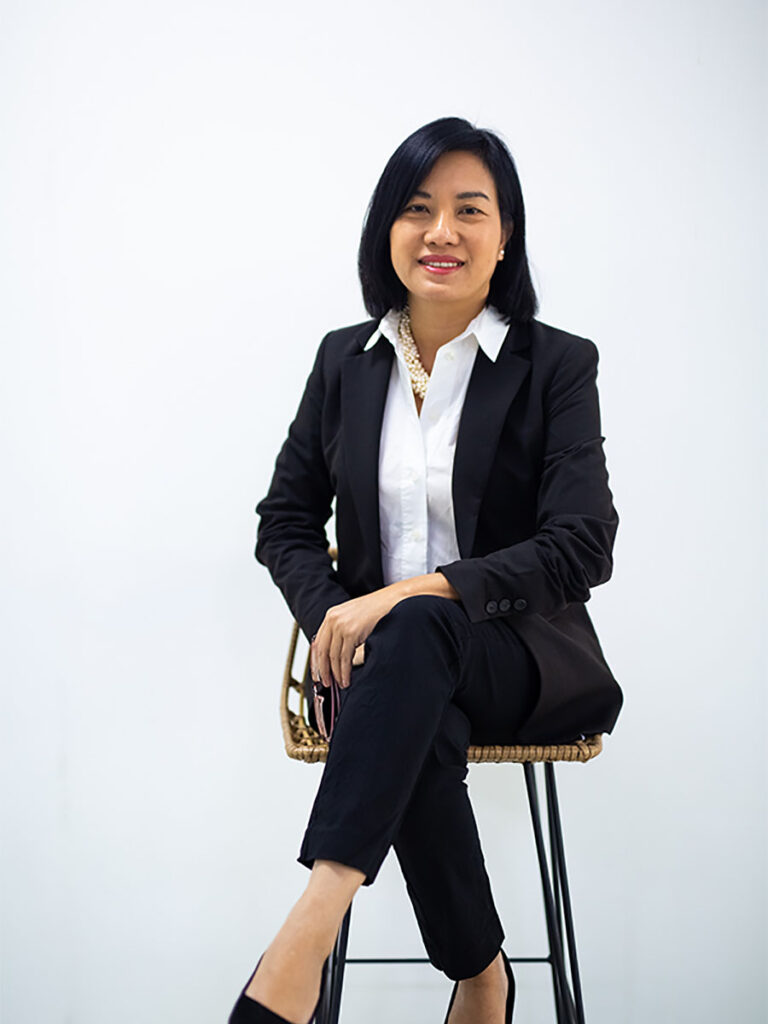 LGN: How has your journey been in the UAE so far, ever since your operation launched in 2017, and how significant is the UAE market for iMile?

Rita: In addition to our positive journey in the UAE, the market has proven to be significant for iMile in terms of attracting top talent to our company and expanding our customer base. With the UAE being a global hub for logistics and transportation, it has provided us with access to a diverse range of clients and allowed us to establish strong partnerships with leading companies in the region. Overall, our experience in the UAE has been instrumental in driving iMile's growth and success in the logistics industry.
LGN: How successful have you been in connecting retailers from China with other emerging markets?
Rita: iMile has been successful in connecting retailers from China with other emerging markets, leveraging its expertise in cross-border logistics and transportation. iMile has a vast network of partners and carriers across the Middle East, Africa, and South Asia, enabling it to provide reliable and cost-effective logistics solutions to its customers. iMile's technology-enabled platform also helps retailers streamline their supply chain operations and reduce their logistics costs.
LGN: What are the opportunities and challenges for iMile in the region?
Rita: The Middle East, Africa, and South Asia offer significant growth opportunities for iMile, driven by e-commerce and logistics infrastructure development. However, challenges such as a lack of accuracy in addresses for last-mile delivery and COD refusals persist. iMile leverages its expertise, technology, and partnerships to address these challenges and provide efficient and reliable logistics solutions. We optimize logistics, enhance the customer experience, and navigate regulatory frameworks and infrastructure gaps, making iMile a reliable logistics partner in the region.
LGN: How daunting was the pandemic period for iMile, and how did you manage the business?
Rita: The pandemic period was challenging for iMile, as it disrupted global supply chains and impacted logistics operations. However, iMile was able to adapt quickly to the changing environment, leveraging its technology-enabled platform to provide contactless deliveries and real-time visibility of shipments. iMile also worked closely with its partners and carriers to ensure the safety of its employees and customers while maintaining its high service standards.
LGN: Can you elaborate about the iMile drop? How is it helping customers and small businesses?
Rita: iMile Drop, i.e., the iMile Delivery app, is a last-mile delivery solution that provides convenience and affordability to customers and small businesses in the UAE. With a network of pickup and drop-off points, competitive pricing, and fast delivery times, the iMile Delivery app is a reliable logistics solution. It also simplifies the logistics operations of small sellers by allowing them to manage their deliveries efficiently. The application's features, such as scheduled pickups and delivery tracking, make it easy for small sellers to ensure timely delivery to their customers. Overall, it supports small businesses by providing a cost-effective and reliable delivery solution.
LGN: Could you elucidate your short- and long-term plans?Rita: iMile's short-term plans include the expansion of its logistics network across the country, enhancing its technology-enabled platform, and developing new solutions to address the evolving needs of its customers. In the long term, iMile aims to become a leading logistics and transportation provider in the region, leveraging its expertise in cross-border trade, e-commerce, and technology. iMile also aims to contribute to the development of logistics infrastructure, promote sustainable logistics practices in the region, and further its establishment and expansion in Europe and Australia.