SAS Innovate, the exclusive global event series hosted by analytics leader SAS, visited Riyadh on September 27, 2023, to demonstrate how Saudi Arabian businesses can make data-driven, faster, and unbiased decisions based on AI and analytics.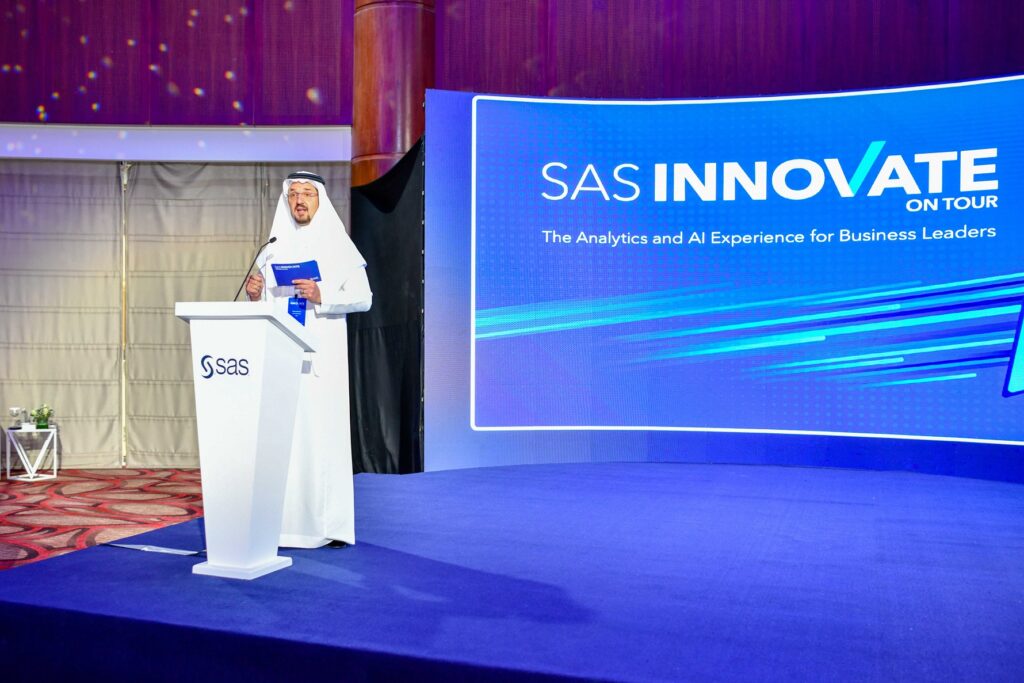 Held at the Crowne Plaza Riyadh Rdc Hotel & Convention, the Riyadh edition of SAS Innovate on Tour featured engaging sessions tailored to inspire regional business leaders into the future of analytics and the immense business opportunities they present.
As data and AI are essential components of the Kingdom's Vision 2030, Riyadh was one of the most significant stops for SAS Innovate. Notably, 66 out of 96 direct and indirect objectives of the nation's ambitious blueprint are related to data and AI.
Saudi Arabia aspires to rank among the 15 countries worldwide in AI, to transform the Kingdom's workforce by developing over 20,000 local data and AI specialists and experts, and to position among the top 20 countries in scientific contribution to data and AI.
Bader Bahaian, Country Manager, KSA at SAS, said: "With a national strategy for Data and AI in place and the ambition to establish KSA as the global hub where the best of data and AI is made a reality, the SAS strategy is aligned with the country's visionary leadership. To make that effort a success, we must invest in local data science talents. We are committed to the continuous development of in-country talents by building strong relationships with academia and establishing continuous education programs with our customers. Our commitment to investment and growth in the country is aligned with the vision of Saudi Arabia to be part of the best success story of the 21st century." 
In light of the exponential growth in data volumes and the emergence of new forms of data, SAS experts shared practical examples of how businesses can alleviate the burdens of data overload and complexity and stimulate faster innovation. For SAS, it all comes down to the fundamental pillars of a modern AI analytics platform: productivity, performance, and trust.
One of the conclusions from the event was that AI should not only deliver automation but also speed, integration, and confidence across the entire AI and analytics lifecycle. A new benchmarking study by The Futurum Group has revealed that the SAS Viya artificial intelligence (AI) and analytics platform is, on average, 30 times faster than commercial and open-source alternatives. Experts also highlight the significance of integrating bias detection and explainability into analytics platforms to ensure that business decisions are transparent, trustworthy, and unbiased.
SAS showcased its wide array of solutions, focusing on the government and financial sector, emphasizing the multitude of benefits analytics can have on Saudi Arabian businesses. With leading technology, deep industry expertise, and a robust partner network, SAS once again confirmed its commitment to helping KSA's private and public organizations outpace the challenges that lie ahead.