The 3R Program will reskill employees to harness AI technologies and help people retire earlier.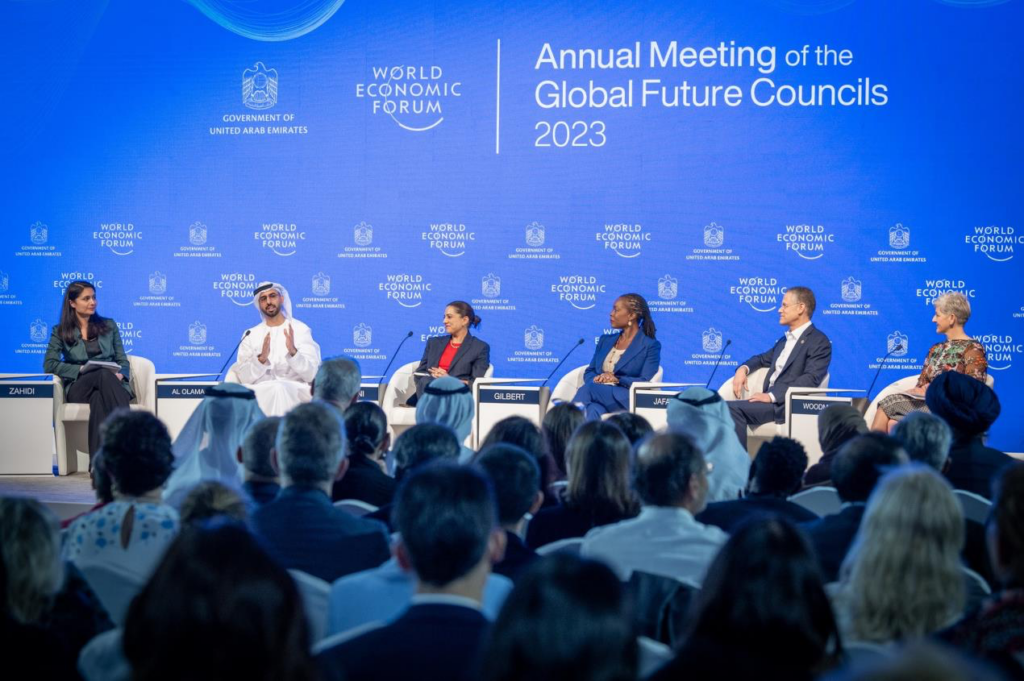 His Excellency Omar Sultan Al Olama, Minister of State for Artificial Intelligence, Digital Economy, and Remote Work Applications, announced on Wednesday a pioneering initiative aimed at empowering the UAE workforce to keep pace with developments in AI technology.
His Excellency made the announcement today during the World Economic Forum's (WEF) Annual Meeting of the Global Future Councils 2023. The new initiative aims to reskill, retool, and retire UAE employees. HE explained: "If someone is going to be augmented by AI, we want to retool them to actually be able to use these tools, and if someone is a year or two from retirement and has no interest in retooling, they have the option of retiring early." 
Explaining the rationale behind this forward-thinking initiative, HE Al Olama said: "If people are part of a job class that is going to be completely displaced by AI, you need to provide government programs that will completely reskill them in a new job class that is not going to be displaced."
The session also touched on challenges around sustainable development, women's empowerment, data equity and the interconnectedness of climate and human development. Badr Jafar, Chief Executive Officer of Crescent Enterprises, said: "We can no longer separate the climate agenda from the human development agenda or the nature agenda. It can no longer be a zero-sum game where we can progress one at the expense of another."
Nili Gilbert, the Vice-Chairwoman of Carbon Direct in the USA, echoed this sentiment: "Everything is interconnected and interdependent, and we need to organize ourselves as an ecosystem to be able to address the challenges as they are." Nili Gilbert further reiterated the moral imperative of maintaining a focus on social and equality issues alongside climate and environmental goals, believing it to be "impossible to address the climate challenge without simultaneously addressing social and equity concerns".
Lauren Woodman, Chief Executive Officer of DataKind in the USA, emphasized the importance of data equity as a response to social challenges. She stated: "We began with the action-oriented premise that we must move forward and undertake the necessary steps to ensure that this powerful technology, with its abundant promising opportunities, maintains its human-centered focus."
Reshma Saujani, Founder and Chief Executive Officer of Moms First, stressed the importance of empowering women in future-oriented fields such as AI.She noted: "Most women across the globe live in countries that have a broken structure of care."
The Annual Meeting of the Global Future Councils 2023 took place from October 16–18 in Dubai. It presented a critical opportunity for experts from around the world to meet and collaborate on solutions that will improve economic growth and development. The event hosted 600 experts from academia, government, international organizations, business, and civil society from the 30 members of the Global Future Councils, one of the world's foremost multistakeholder and interdisciplinary knowledge networks.