Tyre manufacturer collaborates on initiatives to improve drivers' skills through AI Technology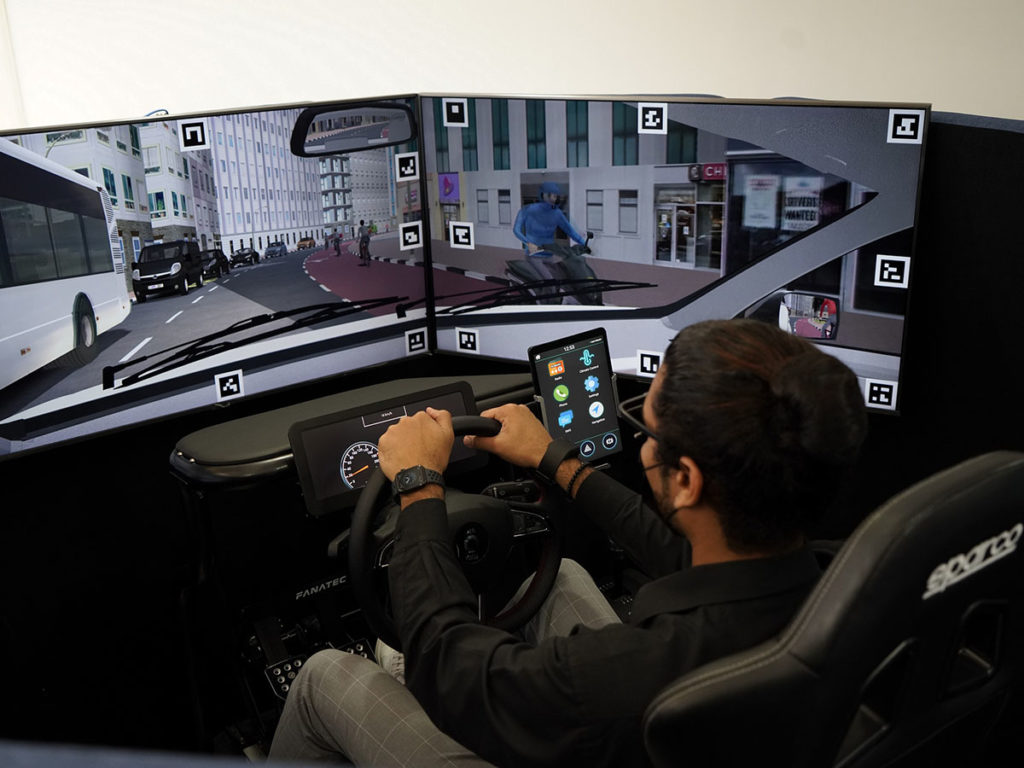 Dubai Police, alongside leading tyre manufacturer, Continental, recently organised a roundtable discussing "AI Driving Technology" alongside their partner, AV Living Lab, and Location Solutions.
Hosted at the AI Driving Hub, based in Dubai Police, General Department of Traffic office, the event brought together major executives from a range of sectors such as transportation, logistics and mobility services to discuss how AI technology and the Metaverse can be used to tackle road safety by correcting driver behaviour through a personalised data-scientific approach.
In attendance was Colonel Jumaa Salem Bin Suwaidan, Acting Director of the General Directorate of Traffic at Dubai Police, who stressed that Dubai Police is keen to strengthen its relationships and partnerships, and to exchange knowledge, experiences, and best police practices in all fields.
Joint innovation
Through the AI Driving Hub, which is a joint innovation by AV Living Lab and Location Solutions, a technological start-up focused on transforming mobility, drivers' behaviour is evaluated and analysed to increase road safety, where general trends among drivers are defined, leading to more work that aims to enhance safety levels on the roads.
Research by AV Living Lab of professional drivers, such as– truck drivers, light vehicle and van delivery drivers, and taxi drivers across the UAE, found that logistics companies scored well in aggression, 18% against the average of 24% and road rule compliance (speeding and traffic signalization) at 90% against the average of 65%.
"By maintaining our close working relationship, we look forward to look forward to decreasing the number of accidents and fatalities on UAE roads through innovative use of data," noted Karel Kucera, Managing Director, Continental Middle East.
"Drivers are the backbone of our society and investing in them can accelerate our movement to a Zero Accident Society, sustainable mobility and lower congestion," commented Daniel Avdagič, CEO, AV Living Lab.
Want to stay updated on the latest industry news and trends? Subscribe today to receive your monthly news highlights directly in your inbox!