Mobility provider to offer reliable, safe, and affordable transport to over 29,000 residents.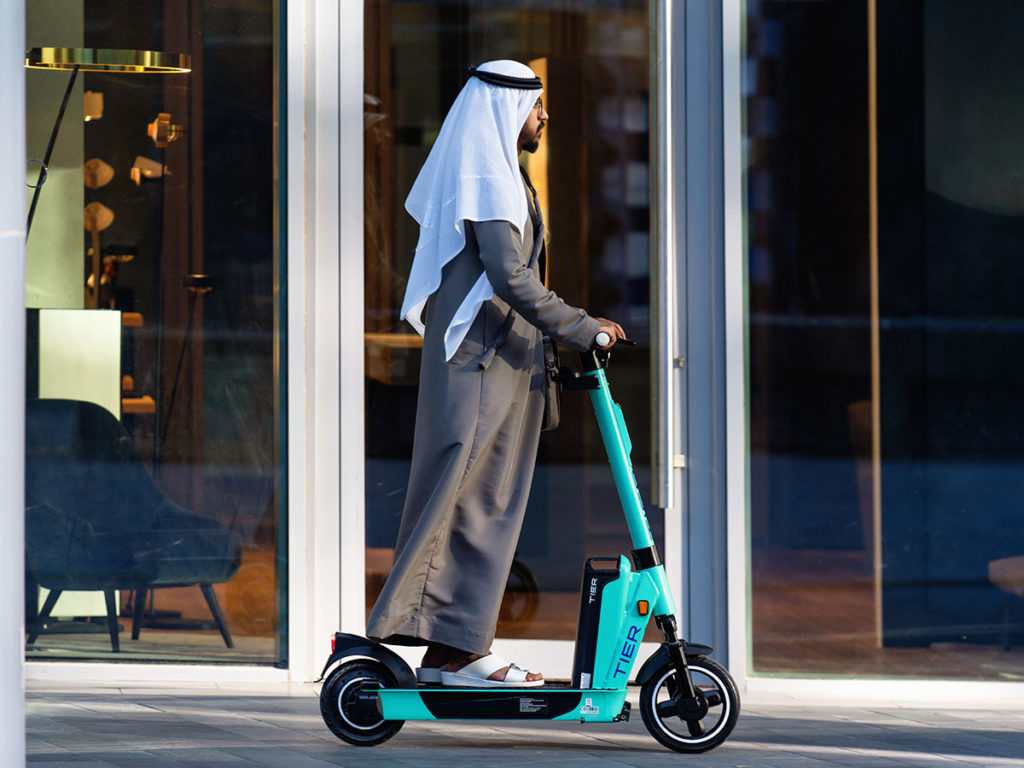 TIER, Europe's leading shared micro-mobility provider which launched its fleet of high-tech e-scooters across the UAE in 2019, has officially launched its first fleet of e-bikes in the UAE, alongside the latest model, TIER 5, in Ruwais to provide an alternative way of transportation to over 29,000 residents.
Ruwais is located 240km West of Abu Dhabi and has been developed by Abu Dhabi National Oil Company (ADNOC), as a city for people working for the oil company to live in.
The launch is in line with TIER's strategic plan to provide micro-mobility solutions in all major cities and hubs across the Middle East, enabling a larger audience with the option of a environmentally friendly, sustainable method of transport, whilst reducing carbon emissions.
The launch has been made possible through TIER's agreement with ADNOC, the leading energy provider that has set a 2030 Sustainability Agenda to protect the environment, with high-level goals to decrease greenhouse gas emissions by 25%. Together, both parties share similar vision's to contribute towards a more sustainable future.
"This is yet another milestone for TIER, as we are opening our 6th city across the Middle East and launching our first fleet of e-bikes in the UAE, allowing residents to travel longer distances using a sustainable transport method," remarked Amir Melad, General Manager, Middle East, TIER.
Residents in Ruwais are also able to use the TIER e-scooters by using the same app as the e-bikes, finding an e-scooter on the virtual map, and unlocking it by scanning the QR code, the press release concluded.
Want to stay updated on the latest industry news and trends? Subscribe today to receive your monthly news highlights directly in your inbox!