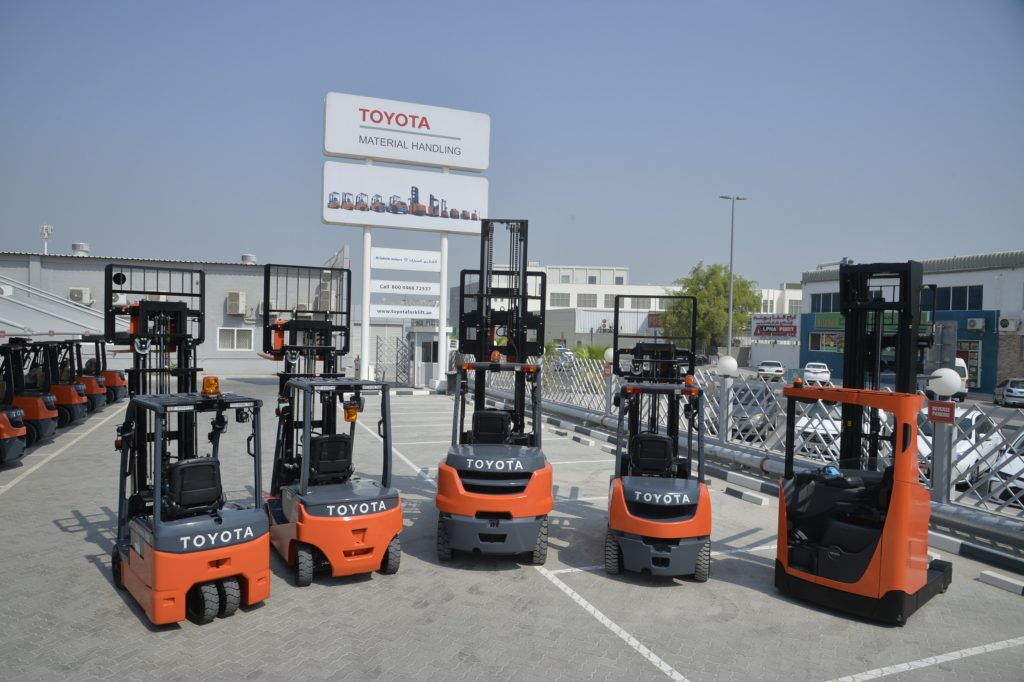 Al-Futtaim Toyota Material Handling recently announced that it has signed a long-term supply and maintenance contract for 32 Toyota electric forklifts to be delivered to first-time customer DHL.
DHL has already received 26 light-duty electric forklifts and the remaining units will be delivered before the end of this year.
The forklifts ranging from 2-tons to 3-tons are deployed across DHL's warehouses located in the UAE. They are equipped with Toyota's patented System of Active Stability (SAS). SAS works by continually monitoring the forklift's operations and automatically taking protective action when needed.
The system takes over 3,000 readings per second to detect unsafe operating conditions and if a safety hazard is detected, the SAS activates one of its two main features – Active Control Rear Stabilizer System and Active Mast Function Control System, which improve lateral and longitudinal stability of the forklift.
"This deal further reaffirms our leading position in the material handling industry in the UAE. These electric forklifts provide substantial fuel savings and reduced carbon footprint also contributes to the UAE's Vision 2021 to create and maintain a sustainable environment," remarked Ramez Hamdan, Managing Director – Industrial Equipment (FAMCO, HINO, Toyota Material Handling), Al-Futtaim Automotive.
Want to stay updated on the latest industry news and trends? Subscribe today to receive your monthly news highlights directly in your inbox!